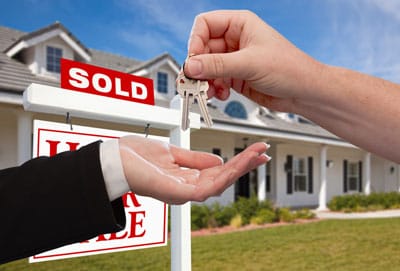 Despite the early days of the pandemic effectively halting the real estate market, existing-home sales in 2020 soared to a level not seen since before the Great Recession.
Existing-home sales in 2020 finished the year up 5.9% from the year prior, with 5.64 million total existing-home sales, the highest number since 2006. The National Association of Realtors Chief Economist Lawrence Yun projects that this momentum will carry into 2021 with even more buyers entering the market. Although mortgage rates are projected to increase, they will continue to hover near record lows at around 3 percent. Moreover, expect economic conditions to improve with additional stimulus forthcoming and vaccine distribution already underway.
Prices also soared to historic highs. One of the main reasons is the lack of inventory on the market, which hit a new record low in December. Unsold inventory in December was at the lowest level since NAR began tracking the data in 1982. With such low supply, homes are flying off the market with the best homes usually selling within the first weekend on the market.
Recent Construction data shows that builders are far outpacing last year's construction levels, but the inventory problem may take years to solve. Homebuilders and construction companies have increased efforts to build, with housing starts hitting an annual rate of near 1.7 million in December, and with more focus on single-family homes. However, it will take vigorous new home construction in 2021 and in 2022 to adequately meet the demand of the market.
The inventory and affordability challenges have led to disproportionate growth in higher-priced tiers. December average loan sizes were the highest ever recorded. More acute affordability challenges will emerge if inventory stays this tight and home-price growth continues to accelerate. This, in turn, would be especially challenging for first-time homebuyers, who would do well to get in the market now while they still can.