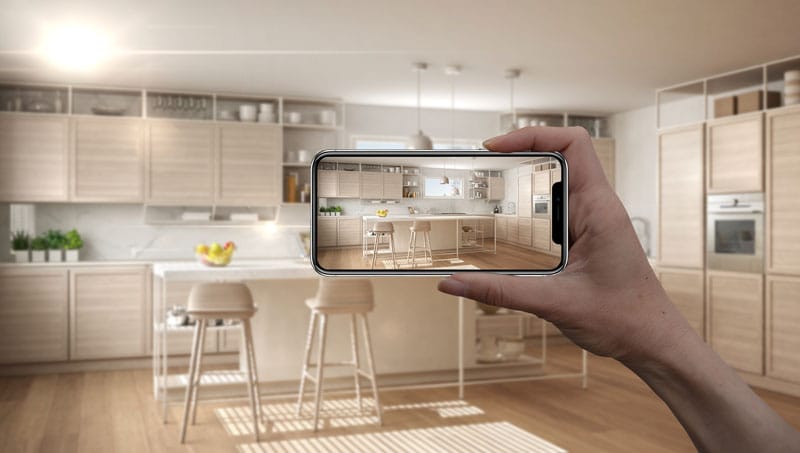 Zoom. There was a time when that was the sound a racecar made. Now, thanks to the pandemic and stay at home orders, it is a new favored way to keep in touch and conduct business meetings. Like so many other changes we have seen recently, we wonder if it will last after all of this is over.
In the real estate field, we have heard much about virtual open houses. But we have always had videos of homes—so what is the difference? Think of a virtual open house as a narrated video, where the listing agent is walking through the home pointing out its best features (and often ignoring its worst!). The agents taking advantage of these are usually posting a time to hold the virtual open house, then conducting it on a platform like Facebook Live. The recording can then also be replayed later.
Another adjustment has been conducting many more virtual buyer and seller appointments. For a buyer, the documents we would normally provide at a face-to-face meeting are emailed, then the appointment is conducted with Zoom. This is not all new to us—for years, we have conducted long-distance buyer appointments as a result of working with so many military and State Department personnel. The big difference now is in using Zoom.
For virtual showings of homes with buyers, we have found FaceTime to be the preferred platform and have sold many homes to clients stationed overseas without them first entering the home. Now, when local clients are being careful about visiting homes, we can conduct virtual showings. If one of the homes really seems like a right fit for the client, we can follow up with an in-person showing, thereby limiting the number of homes the client must walk through.
Virtual listing appointments with sellers are almost the same as for buyers—with an exception. It is important for us to visit the home to make suggestions on what should be fixed up or staged. Oftentimes video does not do an adequate job of showing these needs. For new sellers, we have held the listing appointment virtually, then scheduled a time for a quick walk through (either with the seller at home or out while we are there).
To learn more about what we can do virtually, feel free to give us a call!